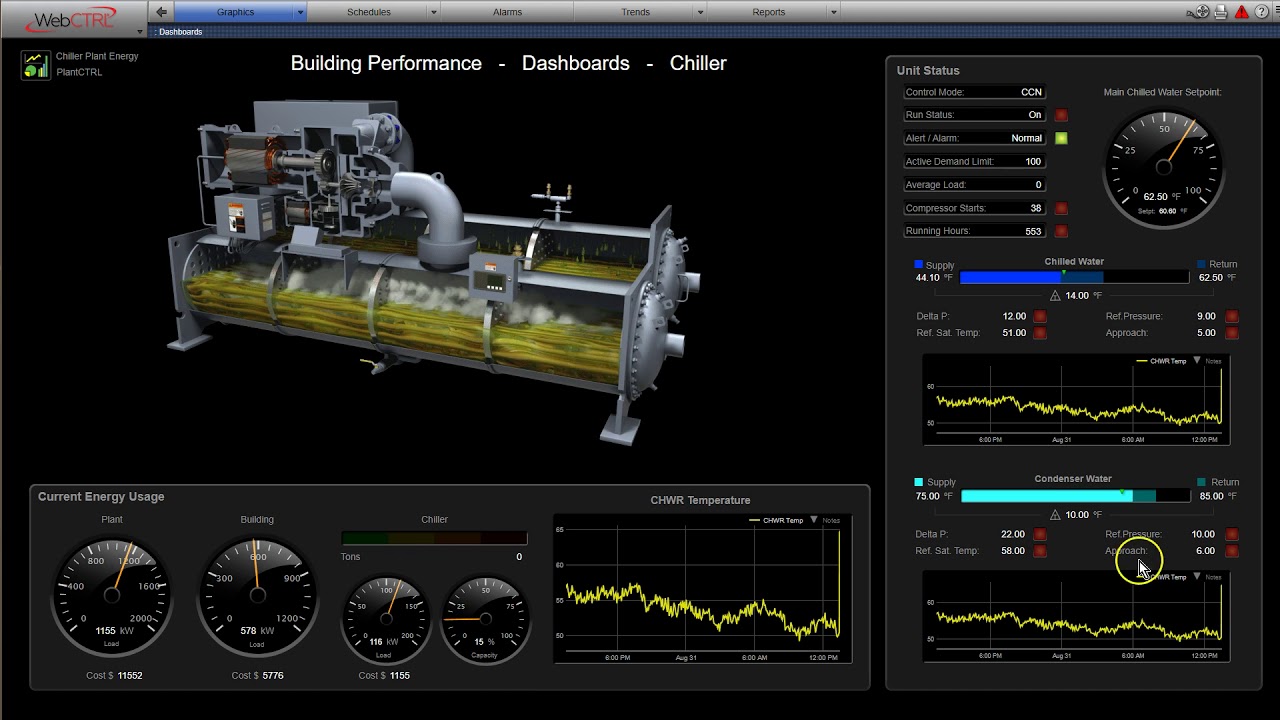 Heating, cooling, and ventilation are typically the largest consumers of energy in buildings.  Our WebCTRL system allows you to monitor HVAC usage in real-time while comparing that data to historical performance.  You see system performance in real-time as well as any mechanical equipment failures or shortcomings as they happen so you and your staff can be proactive in systems maintenance and servicing.
Thermographic floorplans and other graphic displays allow you to quickly review temperatures, humidity, CO2 and other data in your facility, so you can make informed decisions in a timely manner to improve occupant comfort and/or energy usage.

As an authorized dealer of Automated Logic Corporation, our team's design capabilities, installations, and services include state-of-the-art open systems technology that allows our customers in all industries to control, monitor and optimize their building environments while maintaining and optimizing their system's energy efficiency.