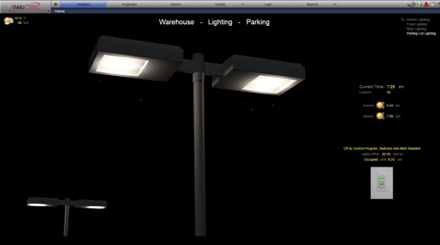 Lighting Systems are typically the second-largest energy user in a building.  With our WebCTRL software platform and open systems hardware, Gulf States Automation will design a customized solution for your lighting control needs which will allow you to maximize your energy savings utilizing daylight harvesting, specific scheduling, and integrated occupancy detection. 
The lighting control solution will interface seamlessly with WebCTRL, providing simplified web-enabled access to your building system, helping monitor energy and actively curtail usage, saving you and your staff time and money.

As an authorized dealer of Automated Logic Corporation, our team's design capabilities, installations, and services include state-of-the-art open systems technology that allows our customers in all industries to control, monitor and optimize their building environments while maintaining and optimizing their system's energy efficiency.